Real Estate Equities' management team is comprised of experienced and educated professionals that have dedicated themselves to the management of multifamily housing.
William R. Bisanz, M.B.A
Chief Executive Officer
Bill's expertise spans a broad range of apartment related investment, development and operational projects.
Prior to joining Real Estate Equities, his professional experience included several years in New York City as a business strategy consultant for various global financial services companies.  Prior to that he worked in Madrid, Spain for the United States Foreign Service.
Bill received his Master of Business Administration degree from Columbia University in New York, where he graduated with the highest honors.
Terrence E. Troy, C.P.M
Chairman  & Co-Founder
Mr. Troy grew up in St. Paul, Minnesota. He graduated from St. Thomas Military Academy and from Dartmouth College.  In 1972 he formed Real Estate Equities with Robert Bisanz to offer real estate partnership investments and property management.  Together they created and managed investments in over 10,000 units of apartment properties.  He has been active in a variety of local charitable organizations including Young Life, The Johnson Institute and is currently Chairman of The Retreat in Wayzata, MN.  Seeing through supposedly "unsolvable problems" is his passion.  "The solution already exists…so we just need to look deeper, and it will show up".
Laurie Flum
Vice President of Finance
Laurie joined Real Estate Equities in 1983.  Throughout her 33 year career she has been promoted to Controller of Real Estate Equities (2002), Assistant VP of Technology (2007) and was promoted to her current role of VP of Finance in 2013.  She  is experienced in multiple accounting packages including Peachtree, Quick Books, YARDI, VPRO, Solomon, Great Plaines and miscellaneous others.  Laurie also has great knowledge of many aspects of Property Management accounting including complex reporting, multi-leveled finance packages, rehab, new construction, lease-up phase, compliance, and refinances.
Laurie is responsible for the set-up of systems and tools allowing staff to reach goals and maintain required work responsibilities.  She is also the asset manager for 10 multi-million dollar homes located around the world where she oversees all aspects of managing, leasing, capital repairs and financing of homes including restructuring bank loans, selecting insurance needs and working with auditors at year end.
Alex Bisanz
Director of Acquisitions

Mr. Bisanz grew up in St. Paul, MN and has been involved in the real estate industry for more than 10 years.  He attended the University of Colorado at Boulder where he received a BS in Business Management and graduated in 2004.
Prior to his employment with Real Estate Equities, he worked for three years with Interstate Partners, a regional commercial real estate development firm where he developed more than 500,000 SF of office and industrial real estate.  At Real Estate Equities, Mr. Bisanz is responsible for Project Management, Structuring Debt & Equity Financing, Managing the Construction Process, Market Feasibility and Financial Analysis.
Stefanie L.B. Sokup
Vice President of Marketing
Stefanie joined the Real Estate Equities team in 2014 bringing over 7 years of multi-family experience with her.  Working directly with investors and owners, her professional expertise is in the areas of leasing, renovations, floor plan design, marketing and lease-up, third party management and asset management.
Previous to Real Estate Equities, Stefanie was an integral part of the growth and development for a national multifamily developer, growing the regional portfolio by 150% by acquiring third party management contracts and the development and lease up of 5 new construction or historic rehab projects.  She was also involved in the ground up design and development of 4 new construction or historic rehab projects throughout the Midwest.
Prior to entering the multi-family housing industry she received her Bachelor's in Economics and Business Administration and a Master of Science Degree in Hospitality and Tourism.
Eduardo X. Christ
Senior Portfolio Director
Eduardo brings 19 years of multi-family, market rate and affordable experience to the Real Estate Equities team as Senior Portfolio Director.  His areas of expertise include Tax Credit, Section 8 project base, Market Rate and New Developments.  His extensive experience in major property rehabilitation and portfolio re-positioning has been demonstrated multiple times.  His success in these projects required extraordinary communications skills and coordination, he applies clarity of the goals to accomplish the tasks involved smoothly, on budget and ahead of schedule.  Eduardo works closely with owners, partners and agencies to ensure that the goals and visions of the owners are effectively realized by customizing business strategies for each asset.
Eduardo holds a Bachelor in Economic Science, Real Estate License, Housing Management Certification, Certified Occupancy Specialist, Assisted Housing Manager, Low Income Housing Tax Compliance and Fair Housing Laws.  Further, he speaks fluent Portuguese and Spanish.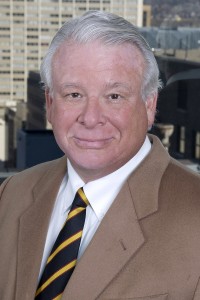 Robert S. Bisanz, C.P.M
Board Member & Co-Founder
Mr. Bisanz grew up in St. Paul, Minnesota and graduated in 1961 from St. Thomas Military Academy.  He attended Notre Dame University from 1961 to 1966, and took his BA degree in Business Administration at St. Thomas College in 1966.  Mr. Bisanz entered the real estate industry in 1967, joining other members of his family in the Bisanz Brothers Development Company.  Mr. Bisanz gained a wide range of real estate experience during the next five years:  planning, financing, developing, and selling commercial, residential, and apartment properties.  In 1972, Mr. Bisanz formed a partnership with Terrence E. Troy to enter the business of creating and managing investment real estate.