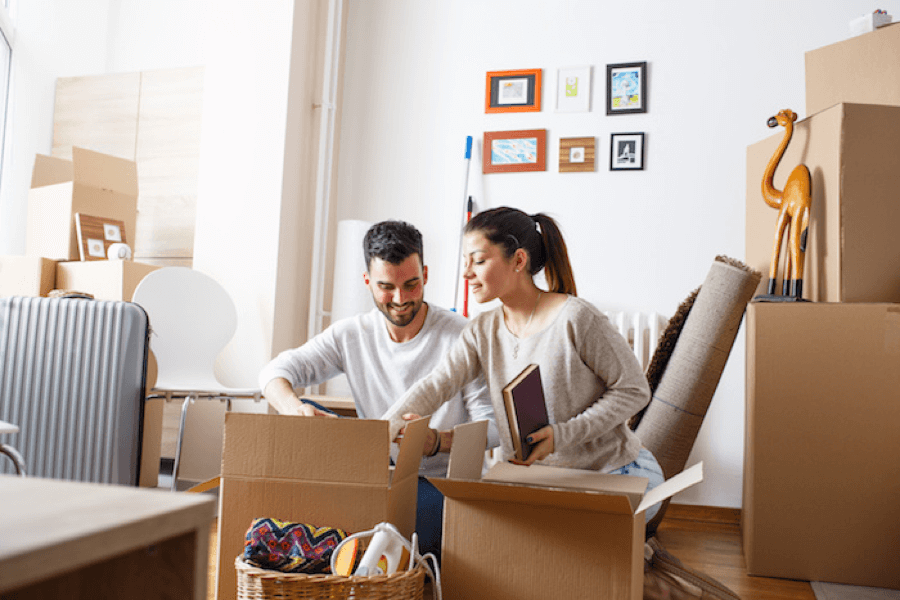 Moving to a new city is a challenging yet rewarding experience. It gives you the opportunity to meet new people, explore new places and live in a completely different environment. The downside is that it is not always easy to find an apartment when you're not around to attend showings. There are also factors such as neighborhood, cost of living and commute to consider. With a little research, you can easily find the apartment you've always wanted in the city of your dreams. Here's how to get started.
Know Your Neighborhoods
Everyone prioritizes different things for the neighborhood they want to live in. Do you want to live in the hip up and coming part of town, a quieter suburban environment or somewhere else? Spend some time searching the Internet for information about the vibe of each area. City-Data is a great place to start because the site offers countless maps based on U.S. Census data to help you pinpoint the right neighborhood for you. There are also local forums on the website where locals help transplants learn more about their cities.
Consider Apartment Amenities
Once you've identified which part of town you'd like to live in, the next step is to find the specific apartment that will fit your lifestyle. Think about how many people and pets you will be living with to choose an apartment with enough bedrooms, bathrooms and square footage. If you have an ideal size in mind, move on to which amenities are essential for you. For some people, an apartment without a dishwasher is a deal breaker. Others might be able to get by without a dishwasher but need a balcony with a view to unwind. Other common wants are in-unit laundry, onsite parking or a pool. Know what matters to you before signing a lease.
Browse Online
It's easier than ever to find the right apartment from the comfort of your current abode. Check out our apartment search page to narrow down your top choices. You can filter by location, rental price and size to pinpoint apartments that work for you. When you click on a specific apartment complex, you will find pictures, bedroom options, blueprints, amenities and a description of the neighborhood. You can also use the top navigation bar to locate apartments that are seniors-only, pet friendly or extremely affordable. It's always a good idea to use the Street View feature of Google Maps once you have the address of an apartment you're interested in — this tool will help you understand what the neighborhood feels like on the street level.
Take a Short Trip
Chances are, if there's a city you're planning on living in, you've already spent some time exploring it. It's still worth making a trip back to view it from a resident's perspective rather than a visitor. Instead of going to attractions and businesses that appeal to tourists, visit the places that you will use on a daily basis. This could include locations such as local schools, shopping malls or parks. Make it a point to start conversations with locals. They will be able to point you in the direction of places that only the locals know about and help you get a better feel for life in the city.
When you've decided to pack up your belongings and relocate to a new city, feeling overwhelmed is understandable. Think of the experience as a personal challenge that allows you to reinvent yourself in a completely new place. It may not be easy, but the feeling once you're settled in your new home is completely worth it. Once you're ready to uproot to a new locale, check out some of our other moving tools to make your journey easier.