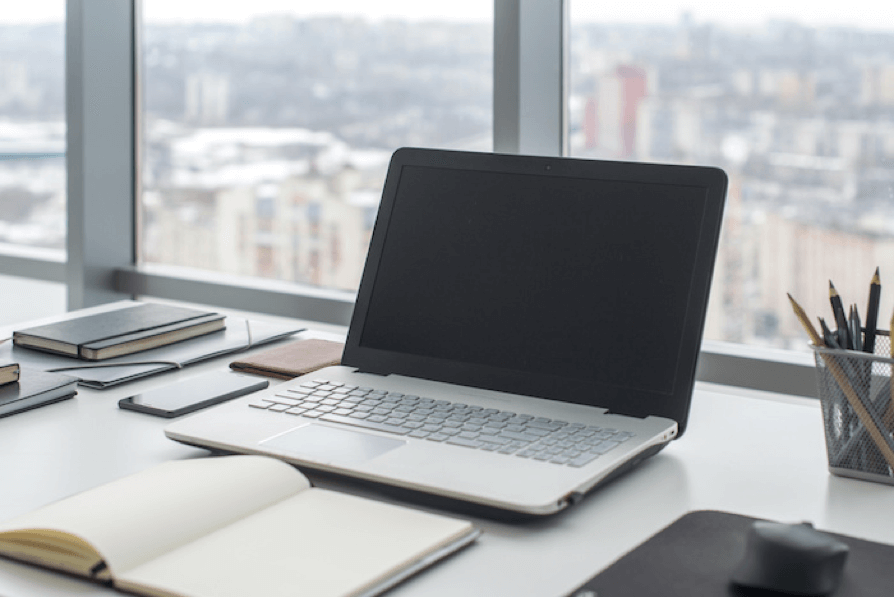 Having a dedicated work space in your home helps you stay productive in a comfortable environment. The problem is, apartments don't always come with a separate room to turn into an office. Whether you're moving into a new rental or you want to switch things up at your current apartment, it's possible to include creative office ideas for an unused space without tearing down your walls and converting your neighbor's bedroom. It just takes some clever office furniture space planning to create a makeshift office that works just as well as a separate room. Here's how to make it happen:
Find Your Focus
Although you probably already know the layout of your apartment, give yourself the grand tour once again. Look for areas you might not have considered as an office space, such as an unused closet, alcove or corner. Even if the space doesn't seem big enough to turn into an office, you might be surprised with what you can squeeze into it. If you have a three to four foot wide opening, you are set to create a miniature office that packs productivity into a limited area. Be sure to consider the noise of the space; you — don't want to get stuck working with the garbage disposal as background noise. Locate a more secluded spot if possible.
Consider Lighting
While lighting choices matter throughout an apartment, they are especially important in an office area because it's where people do plenty of reading. If you've ever tried to read a book in a dimly lit room, you know how painful extended periods of squinting can be on your eyes. Strain yourself long enough and you're sure to get a splitting headache that makes it impossible to get work done. Needless to say, it's worth thinking about light sources in your office before setting up any furniture. If you place your office near a window, you will be set for work in the daytime, as sunlight floods into your space. Hanging and wall-mounted lamps are a great space-saver, but you should also get a task lamp if space allows for when you need to read fine print.
Get Fitting Furniture
There's nothing worse than planning a new office only to discover the desk you bought is two inches too wide for the space. Measure the dimensions of the area before making any purchases so you don't get stuck lugging a heavy item back to the store. Think about using existing apartment features and furniture you already own to improve your office. For example, if you place your office next to a cabinet, use the surface as a side table for small items that would take up too much room on your desk. Above the desk, mount rows of shelving to keep your papers, books and envelopes organized. Don't skim on decoration! Your favorite pictures, plants and sculptures can be reminders that you are at home rather than work or school.
REE apartments come in all shapes and sizes, but the one thing every unit has is potential. Turning part of your living space into a productivity space gives you the ability to work from home, study in a comfortable environment and increase your focus when a deadline is fast approaching. Even if you don't plan on taking your work or studies home with you each day, sometimes it just feels nice to take your laptop away from your lap and onto a desk. If you're considering moving into a new apartment, you can view our properties and explore floor plans before you tour. Imagine where you'll locate your office in a place that makes you feel right at home.